Interested In Being Part of the Career Fair?
The ISPE Boston Product Show Career Fair has grown significantly over the last five years, with record-breaking attendance and hiring company participation. This year, the Career Fair committee is again offering a handful of local life science companies a complimentary table at the Career Fair. This is our way of giving back to the companies that are the reason our chapter exists and is so successful. We feel that it is our responsibility to offer our members and local life science companies as many services as possible & to help contribute to their growth.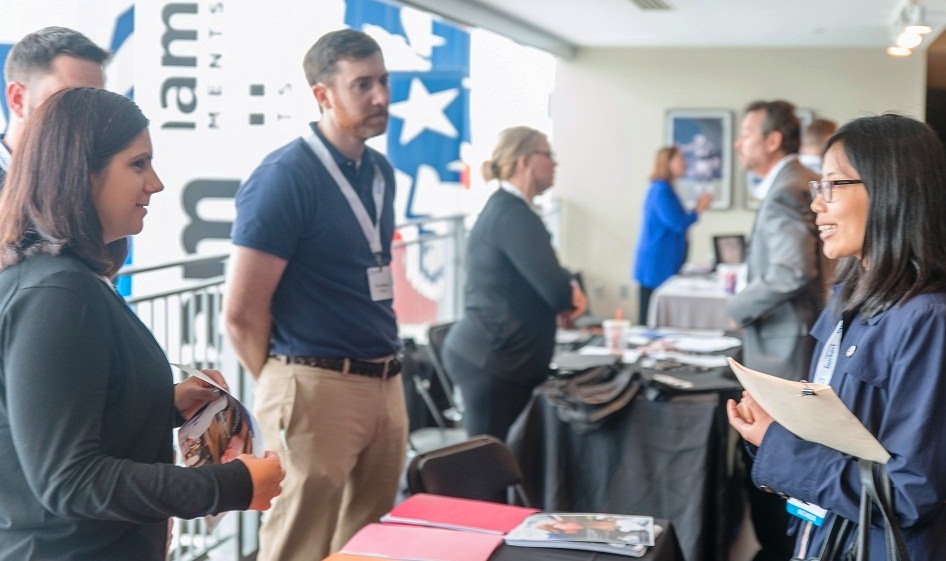 Product Show exhibiting companies who are paid in full are eligible for any remaining complimentary Career Fair tables. We are keeping a running RSVP list for any company interested in this offer. Want to guarantee that you will receive a Career Fair table? No problem! You can purchase a Career Fair table at the ISPE member rate for $1500 or the non-member rate of $1800, pending availability.
In August, the Career Fair committee will distribute the complimentary Career Fair tables. If you are confirmed for the Career Fair, we will ask your Talent Acquisition teams for the specific roles you are trying to fill. These open positions will be posted on the ISPE National website Career Center board (www.ISPE.org) for the global ISPE membership to view. That means your job posting will be viewed by the most qualified candidates, including mid-level and senior/management level candidates.
If you are interested in reserving a complimentary table for your company in the Career Fair area, please contact the office at office@ISPEBoston.org or call 781-647-4773. Tables are provided to firms on a first come, first served basis.